Swoveralls Upcycled by Sera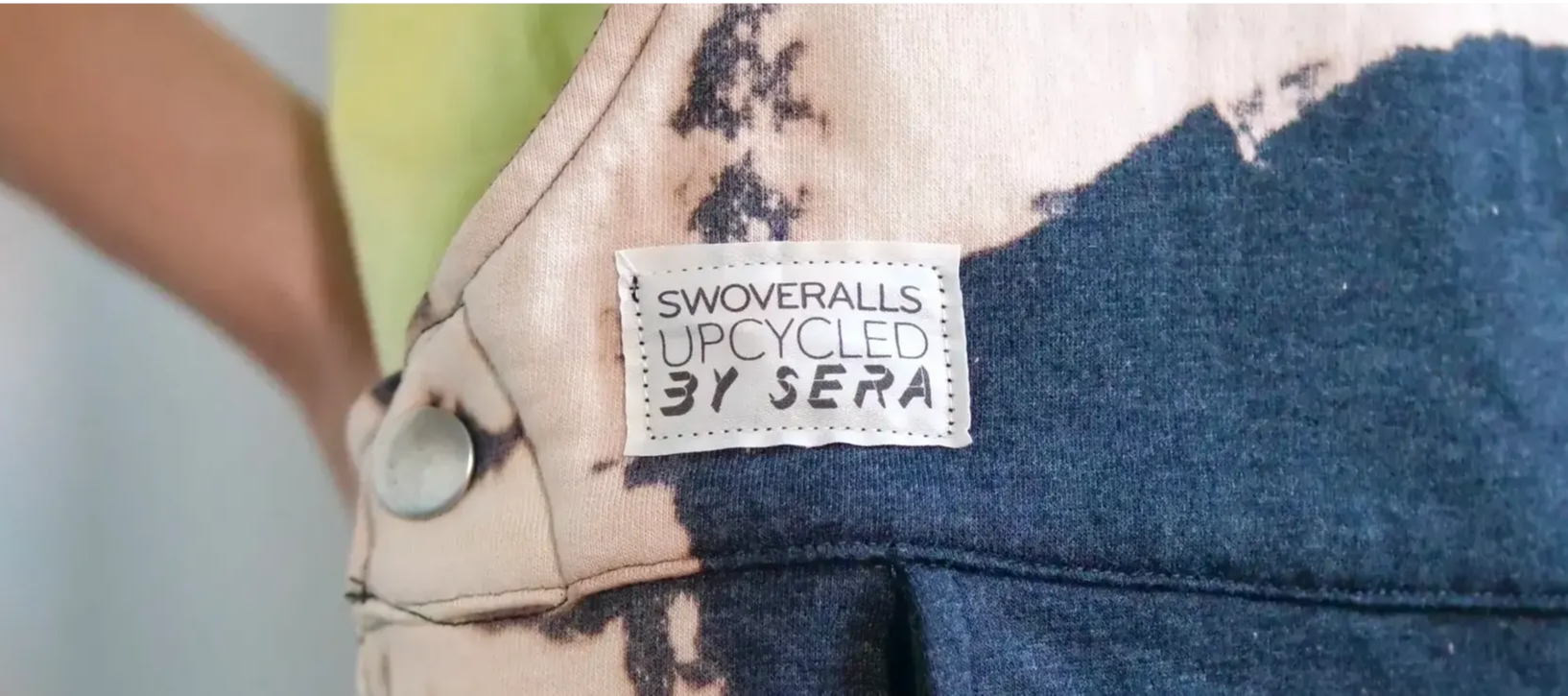 We've teamed up with Sarah Kolish to create a capsule collection of one-of-a-kind Swoveralls.
Sarah is a self-taught seamstress and creative photographer whose work focuses on her passions of fashion design and portraiture. She shoots videography for Seamingly Sera, her fashion and lifestyle sustainability brand. Her video work can be seen on her Youtube channel—check out her video below to see her process of upcycling Swoveralls!
---
---
---
Upcycling, also known as creative reuse, is the process of transforming by-products, waste materials, useless, or unwanted products into new materials or products of better quality and environmental value.
---
The US alone generates 82 billion pounds of textiles per year, and 85% of used textiles are dumped into landfills. Our company is committed to sustainability from start to finish, and we want to do our best to avoid adding to this problem.
We want to be part of the solution!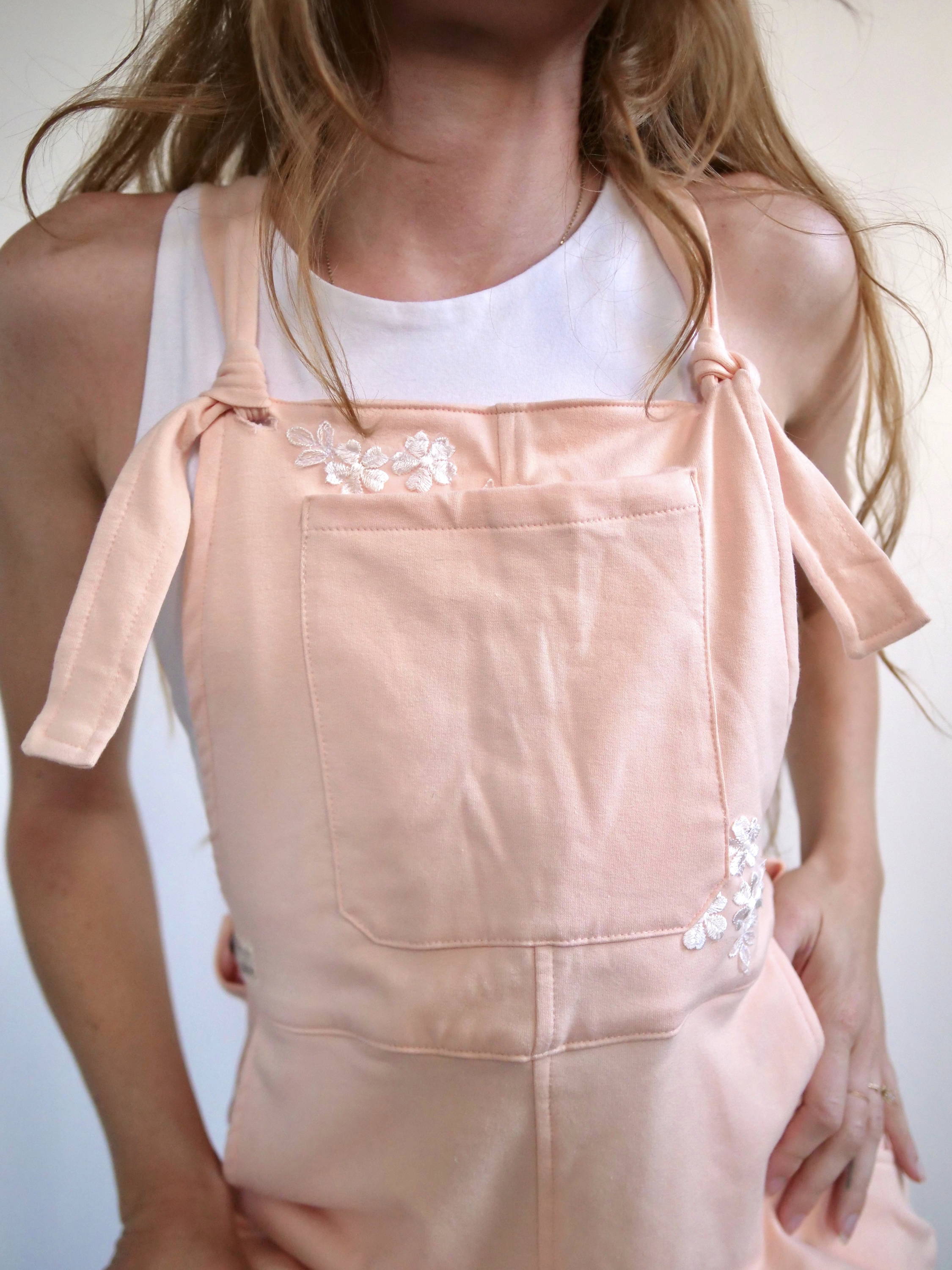 Peach never looked so good
(Click product to learn how Sarah made them)
---
Swoveralls in Sarah's collection range from $150-$350. Since each item was upcycled by hand, prices are reflective of the time, attention, and care put in to creating each pair.
All of our fabrics use a special blend of organic cotton and recycled polyester in an effort to use the most sustainable resources we can find.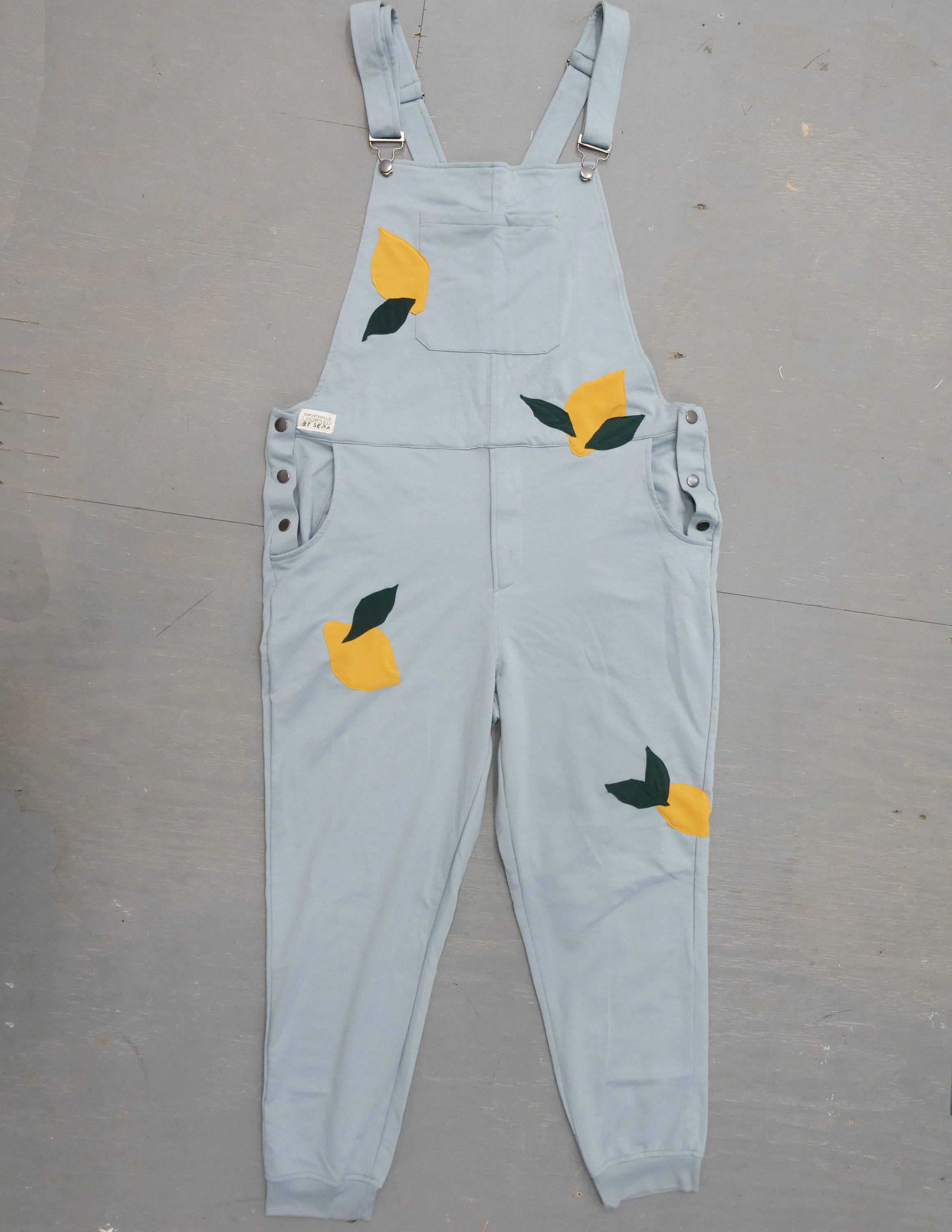 Care for some Lemonade?
(Click product to learn how Sarah made them)
---
Over the past three years, we've been accumulating all of our slightly damaged or defective pairs of Swoveralls, keeping them safely tucked away for an unknown use in the future. Our goal was to find a sustainable way to recycle these Swoveralls, rather than throwing them away. While we initially thought of textile recycling programs, they typically "downcycle" the materials.

Instead, we wanted to move in the direction of upcycling. Enter: Sarah Kolish. We're excited to give new life to Swoveralls and keep them out of landfills!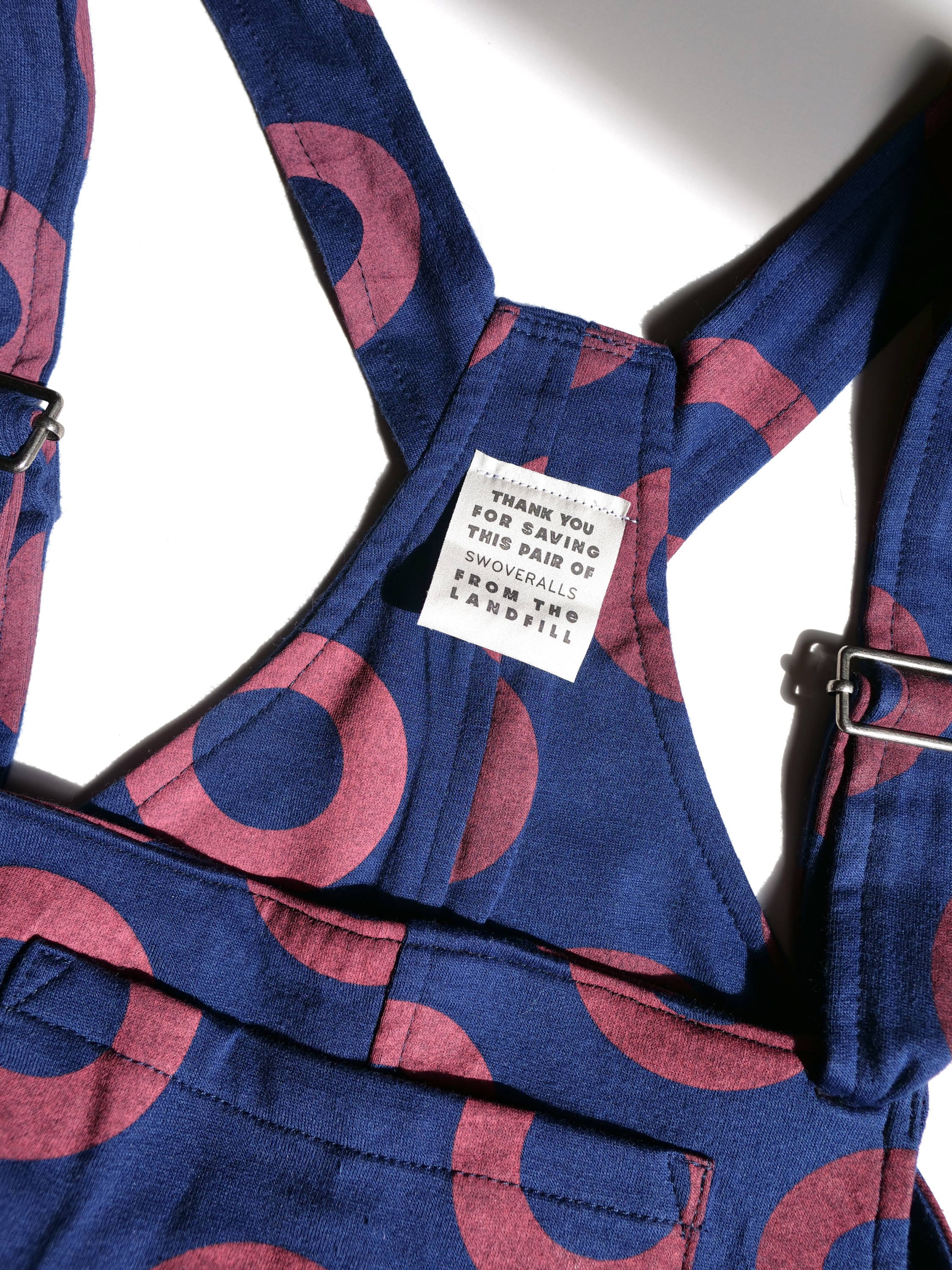 Original Donut with a twist, or should we say slit?
(Click product to learn how Sarah made them)
---
Sarah has upcycled our damaged and defective Swoveralls to create 13 unique pieces.
All 13 pairs were designed and hand-made by her in Cincinnati, Ohio. By purchasing a pair of Swoveralls from this collection, not only will you be helping our sustainability efforts, you will also be supporting the Black Lives Matter Movement.
Sarah has chosen to support the National Police Accountability Project (NPAP),
which will receive 25% of each pair purchased.
National Police Accountability Project (NPAP) is a 501(c)(3) organization and a project of the National Lawyers Guild, which was founded in 1937 as the first racially integrated national bar association. In 1999, NPAP was created as a non-profit to protect the human and civil rights of individuals in their encounters with law enforcement and detention facility personnel. The central mission of NPAP is to promote the accountability of law enforcement officers and their employers for violations of the Constitution and the laws of the United States.
---
---