Comfy Customer of the Month
Swovie Nation!
It is my pleasure to introduce you to Lance Carmichael - United States Air Force Veteran, Powerlifter, Student, and loving Father to his adorable fluffy french bull dog named Kyle (which is a very strong name imo). Times right now are strange, scary, and just plain old tough, but we're excited to highlight one of your fellow comfy tribe members each month from here on out. Onward!
Chief Swoverall Officer Kyle: What's up Lance! Thanks so much for participating here and being the first customer we've ever highlighted! I want to jump right in - how have the Swovies been treating you during this crazy pandemic??
Lance Carmichael: My Swoveralls have helped me stay comfortable while we have been under this quarantine. When you're stuck in the house you start to get a little stir crazy, being comfortable plays a huge part in staying sane while being cooped up inside for long periods of time. Plus, if I have to answer the door, I look great!
USAF Veteran Lance Carmichael
"For me, Swoveralls are perfect for walking around campus, going to class, lounging around, and even hitting the gym in. They are perfect for just about everything I do."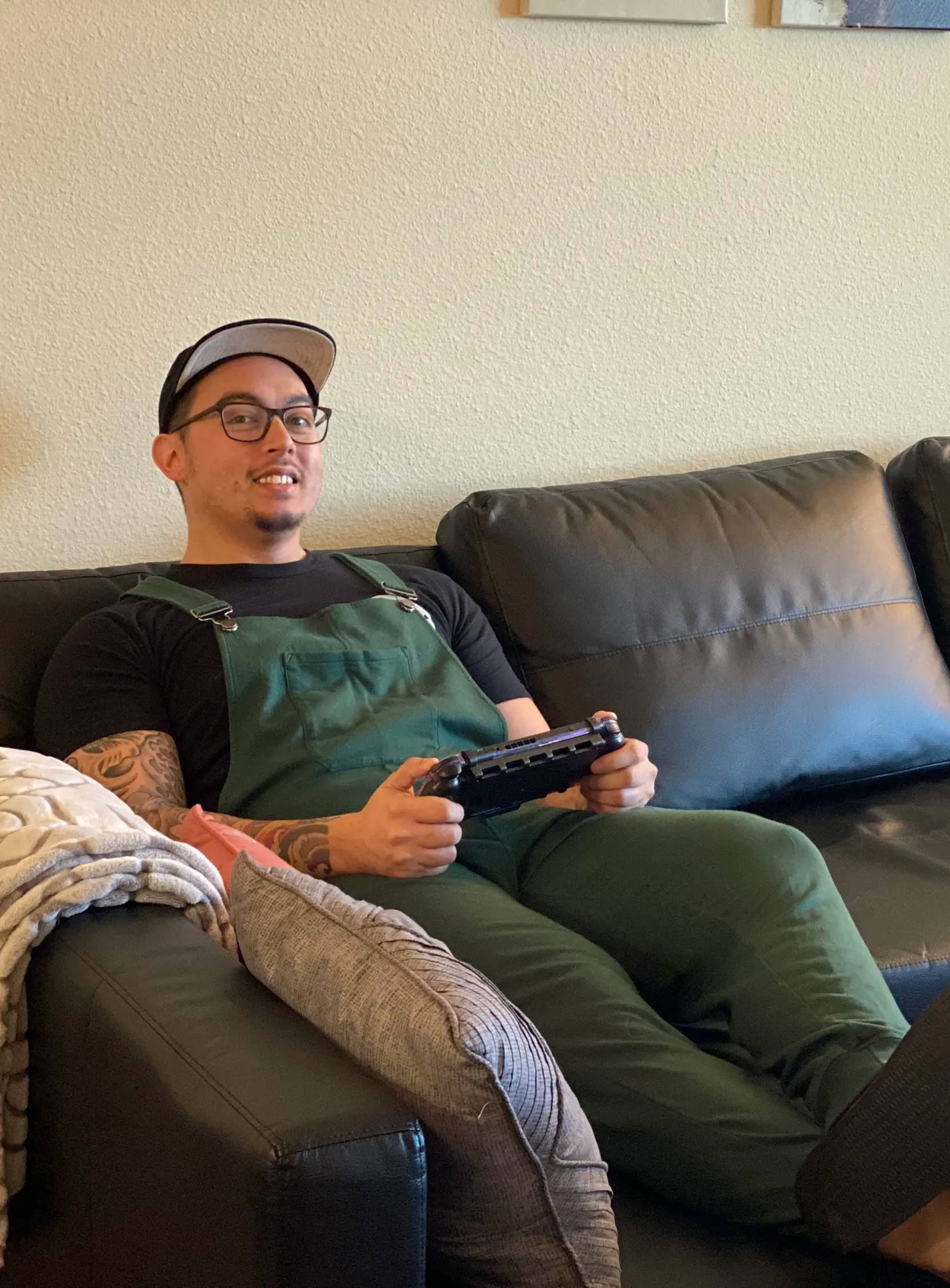 Quarantine'ing Level: Jedi
K: What do you do for a living?
L: After my time in the Air Force, I was picked up by Google X as a Hardware Test Engineer for Project Loon. After a few years, I decided that it was time to use my GI Bill and go to school. So now I'm a full-time Veteran student at De Anza College.
K: How do Swoveralls fit into your life?
L: I can wear my Swoveralls just about anywhere in my day-to-day. School, Gym, walking around, cruising, or hanging out at home with my Frenchie (IG: IamTotallyKyle) and my Gf. I consistently get stopped and asked where I got my set of Swoveralls. They were a big hit at a local powerlifting meet. When people weren't watching the lifters, they were checking out my limited edition green Swoveralls =P
K: What's a typical day like for you?
L: My current schedule usually consists of me grinding through classes until I can leave campus and head to the gym to train for coming powerlifting meets and to take out the stresses of my day. When I'm not training, I'm usually working on my car projects or finding new places to try good foods and drinks. I also organize old school car meets, cruises, and swap meets in the local area.
K: What do you love most about your Swoveralls?
L: I'm a huge fan of the lightweight material, the pockets, the stretch, and overall fitment. I can't find anything I don't like about them. Hands down one of my favorite laid back outfits for anywhere/everywhere. Gym, School, out and about, they are great anywhere.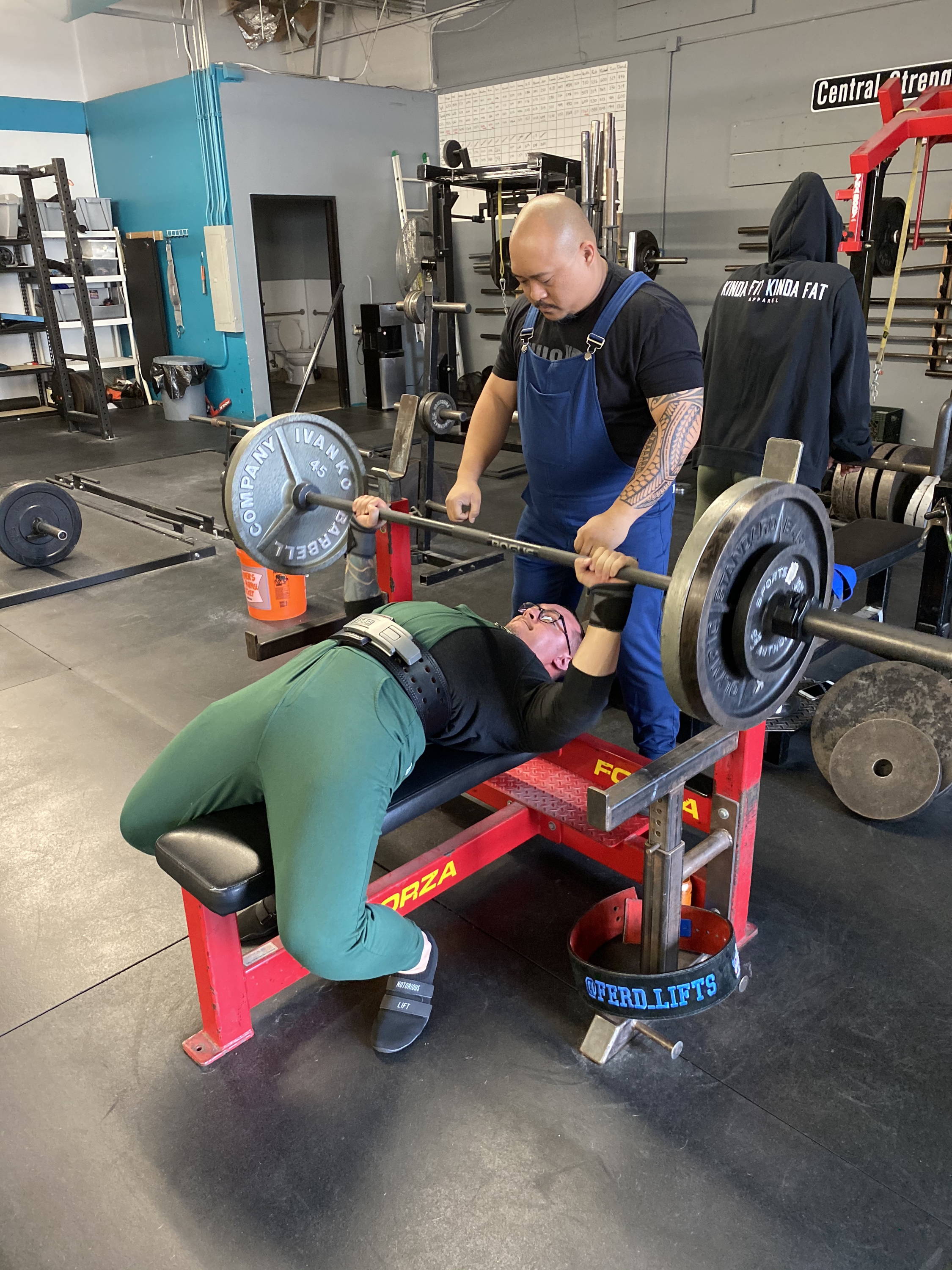 USAF Veteran Lance Carmichael
Chief Swoverall Officer Kyle: That's awesome, anything else you'd like Swovie Nation to know about?
Lance Carmichael: I was skeptical about the Swoveralls fitment at first, as I'm a 5'9" powerlifter with a larger butt/legs than most (powerlifter problems -_-) but my set of Swoveralls fit perfect! They stretch in all the correct ways and are super comfortable. I can wear my set all day long and even take them to the gym for a good workout. I think everyone should try out a set of Swoveralls, be it for comfort for your every day or to just lounge around in at home. I get asked nonstop by people asking me where I got my set. They look and feel amazing! Looks like we will be getting the shorts version and also Swoveralls for kids! People can also use the code "LANCE20" for a discount ;)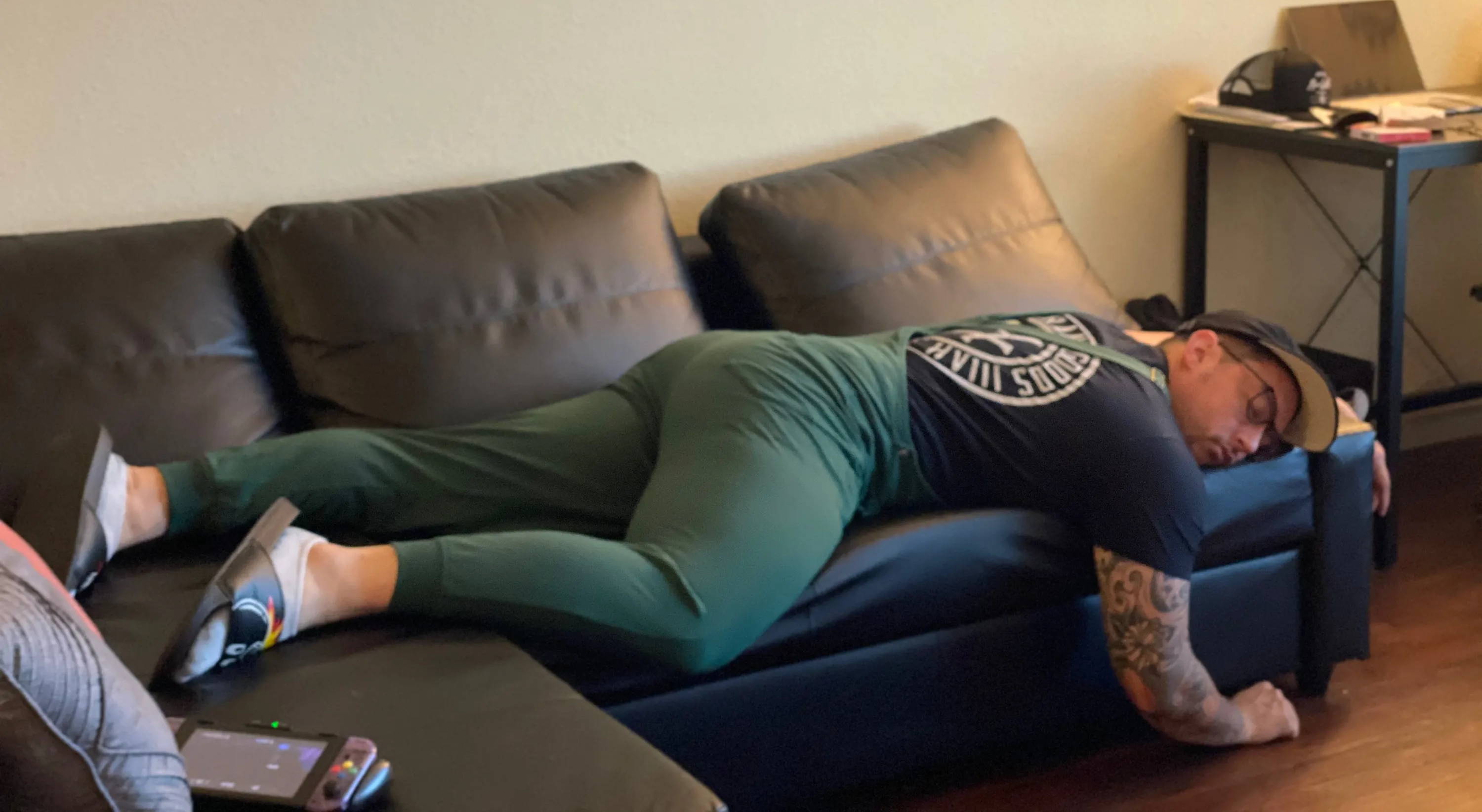 And there you have it. Our amazing customer Lance living his best life in the limited edition forest green. Oh, and that code he mentioned? LANCE20? It's still good for 20% off, and will remain open for some time :) Boo ya!
Thanks for reaching! We can't wait to launch more Swoveralls and other comfy things soon.

Founder & Chief Swoverall Officer
Have a question, comment, suggestion, offer? I'd love to hear from you. Please feel free to email me directly at kyle@thegreatfantastic.co