How we met Amy Schumer (and gave her a pair of Swovies)
Author Kyle Bergman / Published: Apr-26-2018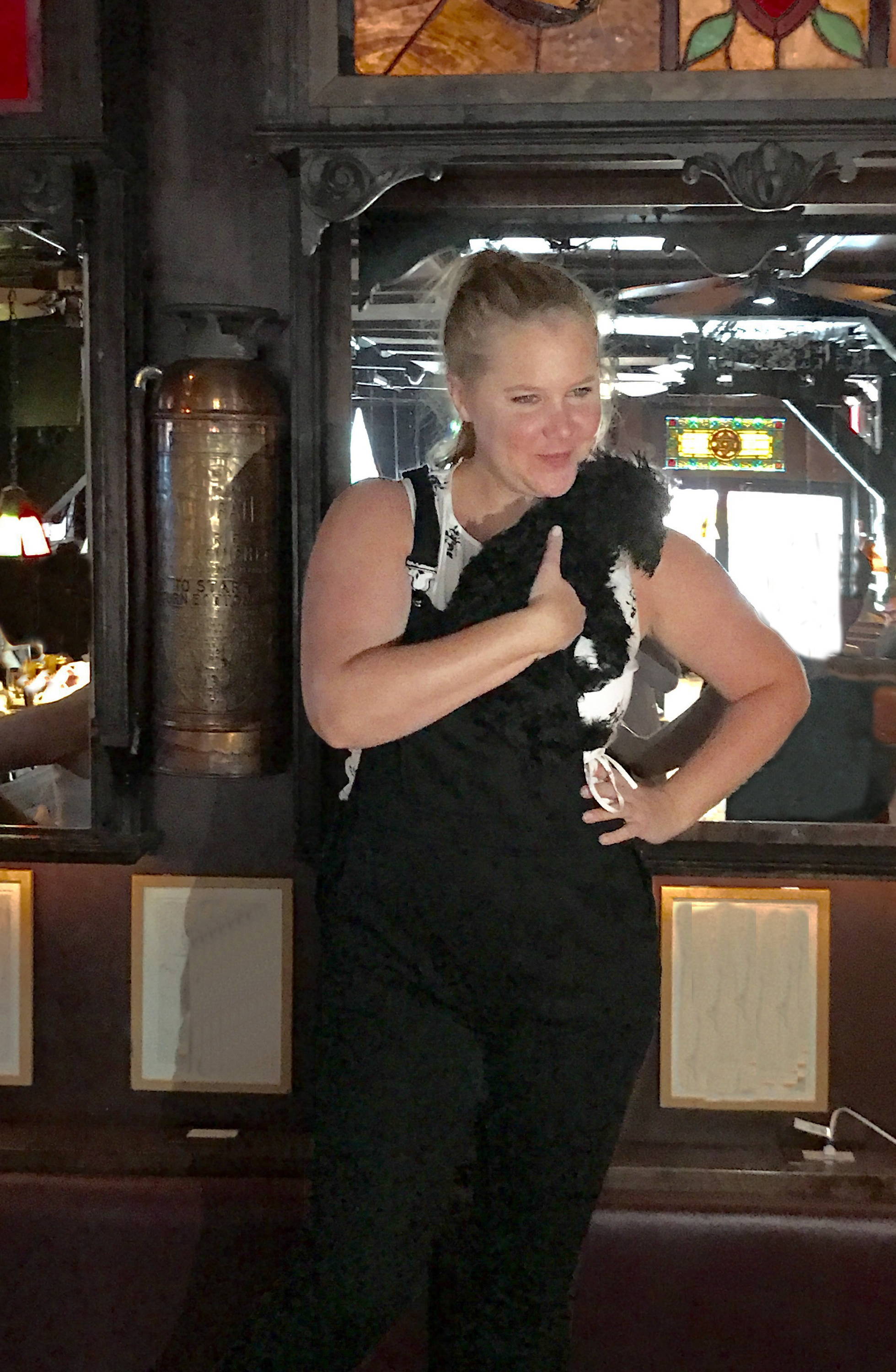 It allll started when my friend Jared Freid invited me to a comedy show he was hosting at the Comedy Cellar. For those that are not aware - the Comedy Cellar is considered one of, if not THE mecca of stand-up not only in NYC, but in the Universe. Jared had grinded and hustled his way into a Brunch MC spot at the prestigious cellar, and as a great friend and fan of comfort, invited me down to come snap some pics of him in the Swoveralls on stage. Jared told me, "Hey, might as well bring a few extra pairs because you never know who will show up on any given day." I knew this to be true from my own experiences visiting the cellar as a regular customer. I had the pleasure of seeing Aziz Ansari, Greer Barnes, and a handful of other really successful comics and actors who stop by just to try out a new bit or two.
Typically when you go to the Comedy Cellar you walk down a set of stairs and into a dark lit room where you are brought to a table, and wait for the show to start. When you're with the "talent" you can hangout in a restaurant upstairs that has a back area designated for the comedians. This is where Jared and I hung prior to the show. Within 30minutes of arriving, we heard whispers that Amy would show up. Sure enough, Amy came in with her dog Tati...as well as Lynne Koplitz, Jeffrey Ross AND Aziz!
Amy, Lynne, and Jeff are cool.
And it's not that Aziz wasn't....but I unfortunately did not have his size, so he wasn't able to partake in the Swovie party. Luckily, Amy, Lynne, and Jeff not only all were down with the Swoveralls, but literally put them on at the cellar! It was incredible. Jeff and Amy both posted on Instagram, which was bittersweet as at the time I didn't even have women's available for purchase yet (I gave Amy and Lynne samples).  
Amy has continued to be a great supporter of the brand. She somehow responds to my DMs and even signed an image consent release for her picture to be used on Shark Tank (although they ended up not using that in the episode that aired). All in all, an epic experience that was at the same time humbling and surreal.  
A huge thanks to my friend Harry Freid who introduced me to his older brother Jared - the amazing stand up comic that was kind enough to let me tag along on that fateful Sunday.  
Also to Amy, Jeff, and Lynne - if you ever read this, thanks so much for swove'ing out, and support our brand!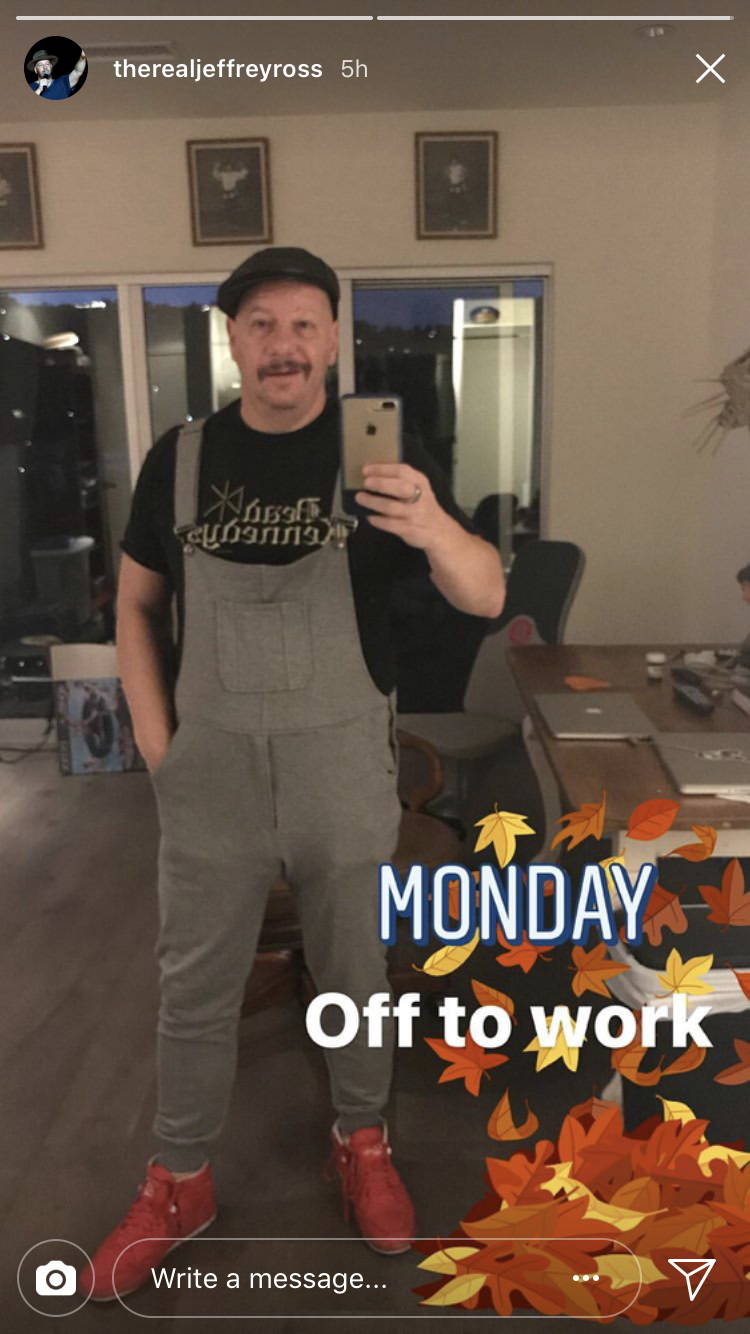 Jeffrey Ross giving us a little IG love